About Ummehani Rehmani
, BSc, MSc Psych, OAMHP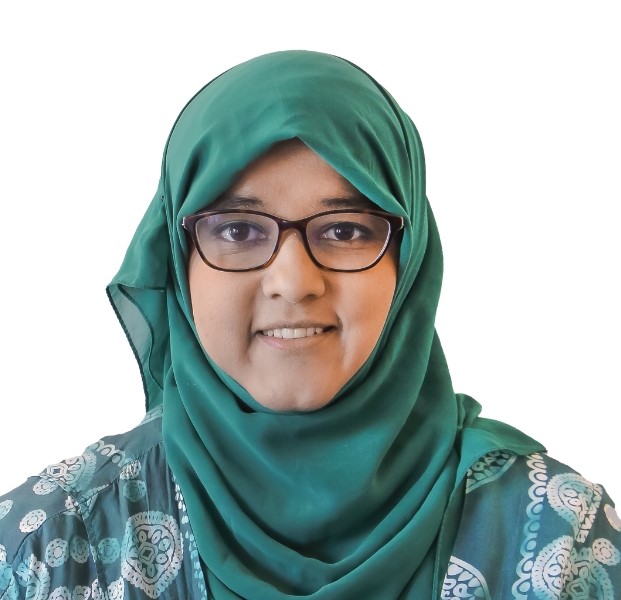 Hello! My name is Ummehani, but you can call me Ummi (pronounced, 'Oo-me'), (she/her).
I am empathetic, compassionate, engaged and down-to-earth.
I help adults and children overcome unwanted thoughts and behaviors by creating and pursuing client goals and nurturing healthy lifestyles. I have over 10 years of experience working in mental health in clinical, educational and home settings. I've helped adults improve their emotional and psychological well-being and have supported children and their parents with various needs including, but not limited to, ASD, ADHD/ADD, anxiety and self-esteem issues. I believe consistent and coherent support environments are essential for every person.
I'm primarily a Behavioural Therapist and I employ an eclectic approach. My interventions are guided by Cognitive Behavioural Therapy (CBT), Applied Behavior Analysis (ABA), Dialectical Behavioural Therapy (DBT) and Mindfulness Therapy.
---
I enjoy learning and I'm passionate about psychology; this pairing followed me around the world. I completed a Bachelor of Science, BSc, from London's Middlesex University, and a Master of Science in Clinical Psychology, MSc Psych, from Goldsmiths College, University of London. I followed this with an extensive clinical research internship in Dubai, and, for the last several years, autism and behavioural work in Kitchener-Waterloo, Ontario.
I believe inter-societal issues like racism and ethnocentrism arise from lack of awareness of oneself, others and social power imbalances. Living and working in multiethnic environments has increased my understanding and experience of cultural norms, beliefs and values other than my own. They have given me vital perspectives that inform my practice.
---
In my free time I love solving puzzles, word searches and pursuing my other identity, that of an amateur photographer. I also enjoy travelling, painting, binge watching tv shows, trying new cuisines and spending time with my family.
Being a mom of two youngn's has been challenging. Lots of ups and downs. It's also taught me to treasure the 'little moments'; their laughter and excitement fill me with happiness. This time is precious – entertaining their millions of questions and cultivating limitless curiosity – but let's face it, parenting is also exhausting, overwhelming and stressful. I get it. As a therapist, I offer my full support to make parenting a positive and more comfortable experience.
I provide services in English, Hindi and Urdu.
---
I am taking new clients and look forward to meeting you. To book your New Client Consult, email me or book online.
The small print for those who like to know: I'm a member of the Ontario Association of Mental Health Professionals, OAMHP and pursuing recognition of my overseas education toward registration with a regulated college in Ontario. *As such, my fees are not covered by most employee health insurance plans. To compensate for this limitation, my fees are temporarily reduced to $90 per session.
Is there something else you'd like to know about me? Just ask.
---