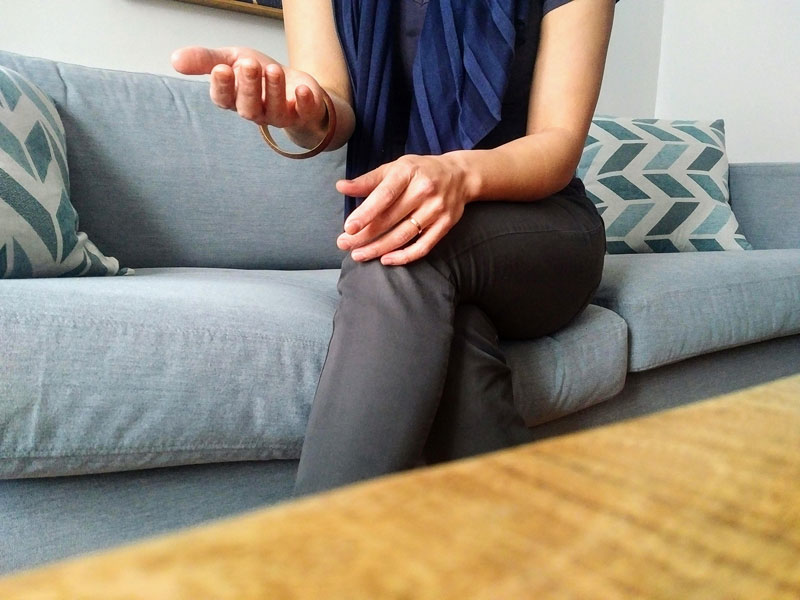 About faith in therapy. Most likely, you already know your therapist won't have the exact same values and views as you. However, if it's important to you to see someone who is a person of faith or a Christian or Muslim counsellor, that's understandable. Send us an email or call us and we can talk more about this.
About faith in community. We believe in the healing power of local faith communities and support collaborative initiatives of prayer and care. Many faith groups are now championing mental health awareness and advocacy. That's great. We help where we can, speaking to small groups and congregations and offering individual consultation to leaders. Email or call us if you'd like to consult on an issue pertaining to your congregation, have an event in mind, or would like to partner together toward community resilience.
---
About Shelly's Faith:
Faith is an important part of my life and as such, part of me and everything I do. I believe God is good, gracious and able; I believe humans are just as much spiritual beings as physical beings; I believe justice, truth and love are real and to be cherished and pursued.
I worship and serve in ministry at Highland Church in Kitchener-Waterloo, have theological training at both bachelor and master's levels, and am involved in various faith ministries in Kitchener-Waterloo. But, that doesn't tell the whole story. To do that, would take more than a webpage.
Your beliefs are your beliefs and I'm just as committed to respecting them as I am to respecting you.
I'm excited to see faith groups working together toward mental wellness. Midtown Counselling hosts a local faith collaborative of clergy and other faith leaders in Kitchener-Waterloo's midtown area. Together, Midtown Counselling alongside with Glen Acres Baptist Church, Northside Community Church, Elevation Church, Trillium Lutheran Church, Calvary Memorial United Church, Parkminister United Church, Grace Lutheran Church and Dr. Larry Kelly are promoting mental health awareness and wellness in our shared neighbourhoods. Let me know if you would like to join Midtown Churches & Mental Health Collaborative or would like more information.
---
About Ummehani's Faith:
Faith, for many, can be a very sensitive topic. It's often difficult to create a distinction between faiths as some are visible while others are not.
People of similar faiths sometimes find it easier to form a connection, a sense of belonging. The need to form spiritual bonds has existed over centuries and has been often culturally prioritized, evidenced from Abraham Maslow's hierarchy of needs – 'the need to belong' being one of the fundamental needs to reach self-actualization.
I practice Islam, a faith with a great history, and identify as Muslim. As with other religions, Islam has many facets. But, the fundamental concepts remains the same: Belief in Allah, one God, and Mohammed (PBUH) as his messenger.
I believe every individual encompasses a sense of belief, consciously or subconsciously. This can be nurtured through life experiences, passed on by generations or simply self-explored. It is very important to draw from our beliefs in therapy; they play an important role in healing.
Please let me know if you're interested in including faith-related practices in your therapy journey.
---
About Jamie's Faith:
Psychotherapy touches on those things that matter most to people, and often in counselling we talk about what people believe, about themselves and about everything else. Everyone believes in something, whether religion is part of their beliefs or not. For some people, faith is an important, even central part of their lives. For others, faith may be a less comfortable concept, may be irrelevant to them, or may even be hurtful. Whatever someone's beliefs, those beliefs surely matter, since they are the way we organize life and try to make sense out of the busy world around us.
Because of my training as a spiritual care practitioner as well as a psychotherapist, I have particular experience supporting people as they work out what they stand for and why. Often, a crisis can call someone's beliefs into question or force them to reevaluate what their lives are about. This can be frightening and painful, but also potentially fruitful. Psychotherapy and spiritual care can be a safe place to talk about beliefs and come to new discoveries in a non-judgmental way.
Since my focus is always on you, the client, my own beliefs usually aren't as relevant to the conversation. But I understand that it's sometimes helpful for people to understand where I come from. I'm a layperson connected with the Lutheran Church (ELCIC). I have a Master of Theology in Pastoral Counselling, which gives me a familiarity with many different forms of Christianity as well as insight into the challenges and gifts of trying to live a faith-full life. Some of my highest values are respect, welcome, patience, and the importance of change as a way to foster hope.
Please let me know if you're interested in including faith-related practices in your therapy journey.
---
About Kamlesh' Faith:
Faith is important. It can help us get through difficult times when everything else isn't working and when we're facing complicated times. Sometimes, it's all we have to hold on to.
Faith differs individually and each one has unique beliefs. I accept all beliefs and respect everyone's faith. For some, faith means trusting a higher power (whether in a specific religion or otherwise), whereas for others, it's about having faith in oneself and ones' potential.
No matter what your definition of faith is, it's more important to have it in your life.
When nothing else works, Faith will do. It makes us mentally stronger. It awakens a sense of spirituality within us.
My religion is Hindu and my cultural teachings are that GOD IS EVERYWHERE; it's up to us what we choose to believe in.
Please let me know if you're interested in including faith-related practices in your therapy journey.
---
About Paula's Faith:
Coming shortly. Stay tuned.
Please let me know if you're interested in including faith-related practices in your therapy journey.
---