About Sandra Tocitu
, BSc, BSW, MSW, RSW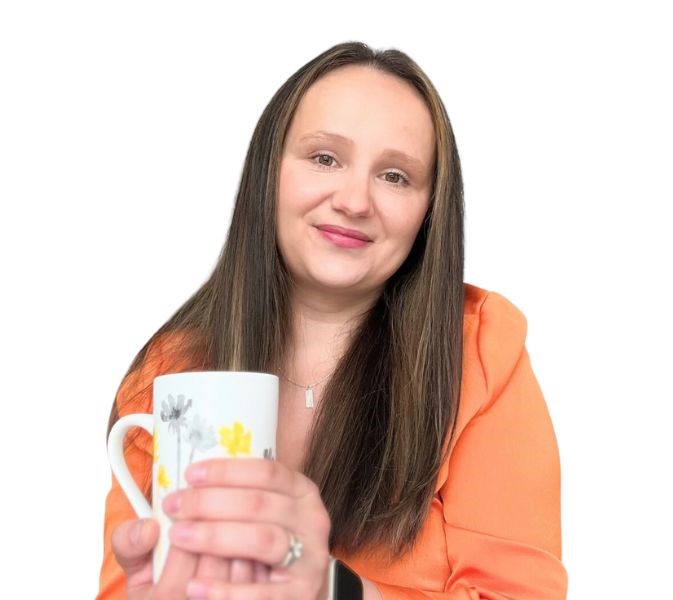 My name is Sandra Tocitu (she/her), or Sandy for short.
I'm a Registered Social Worker with the Ontario College of Social Workers and Social Service Workers, OCSWSSW.
I use a holistic and eclectic perspective, paying attention to one's biology, psychology and environment. I believe a person's existence and connectedness in this world is harnessed in their ability to belong, to be authentic, to have purpose and autonomy, to have meaning in life and to love/be loved. Without these, it's easy to live in autopilot or survival mode.
Clients seek me out for help with their anxiety, depression, social anxiety, panic, family and parenting difficulties, pre-natal and post-partum challenges, domestic violence, addictions, and relationship issues.
I combine Mindfulness Interventions with various grounding techniques to assist clients to live fuller and more holistic lives, whilst accepting each person's healing journey as uniquely their own.
My work is Trauma-informed and Attachment-based.
I also borrow modalities from Cognitive Behavioural Therapist (CBT), Acceptance and Commitment Therapy (ACT) and Narrative Therapy.
---
I have over 10 years experience supporting children and adults in complex mental health, developmental difficulties, and challenging family circumstances. I've worked in community and hospital settings, including two years dedicated to supporting local indigenous peoples.
I am also a certified Circle of Security Parenting® facilitator, and am qualified to provide Eye Movement Desensitization and Reprocessing (EMDR) Therapy. I'm a proud member of the Arizona Trauma Institute, I'm nearly finished Certified Clinical Trauma Specialization.
---
On a personal note, I'm a mom of three little ones, and share time and space with my husband and our extended family and friends. I am a knitting fanatic and love to box.
I've lived in the K-W area for 23 years, immigrating here with my family on a snowy mid-April day in 2000. I am originally from Eastern Europe but spent most of my younger life living in Germany.
I studied at University of Waterloo and have worked locally. The Region of Waterloo is my "hometown" and I'm pleased to be connected to this diverse community and its many resources.In my work and personal life, I choose to notice and oppose ongoing segregation around me. I think we can do better as a community.
I'm fluent in **Serbo-Croatian, German and English.
If you would like to know more about me, Just ask.
---
To book your free 20-minutes New Client Consult, email me or book online.