About Isi Nežić
, BSc, MSW, RSW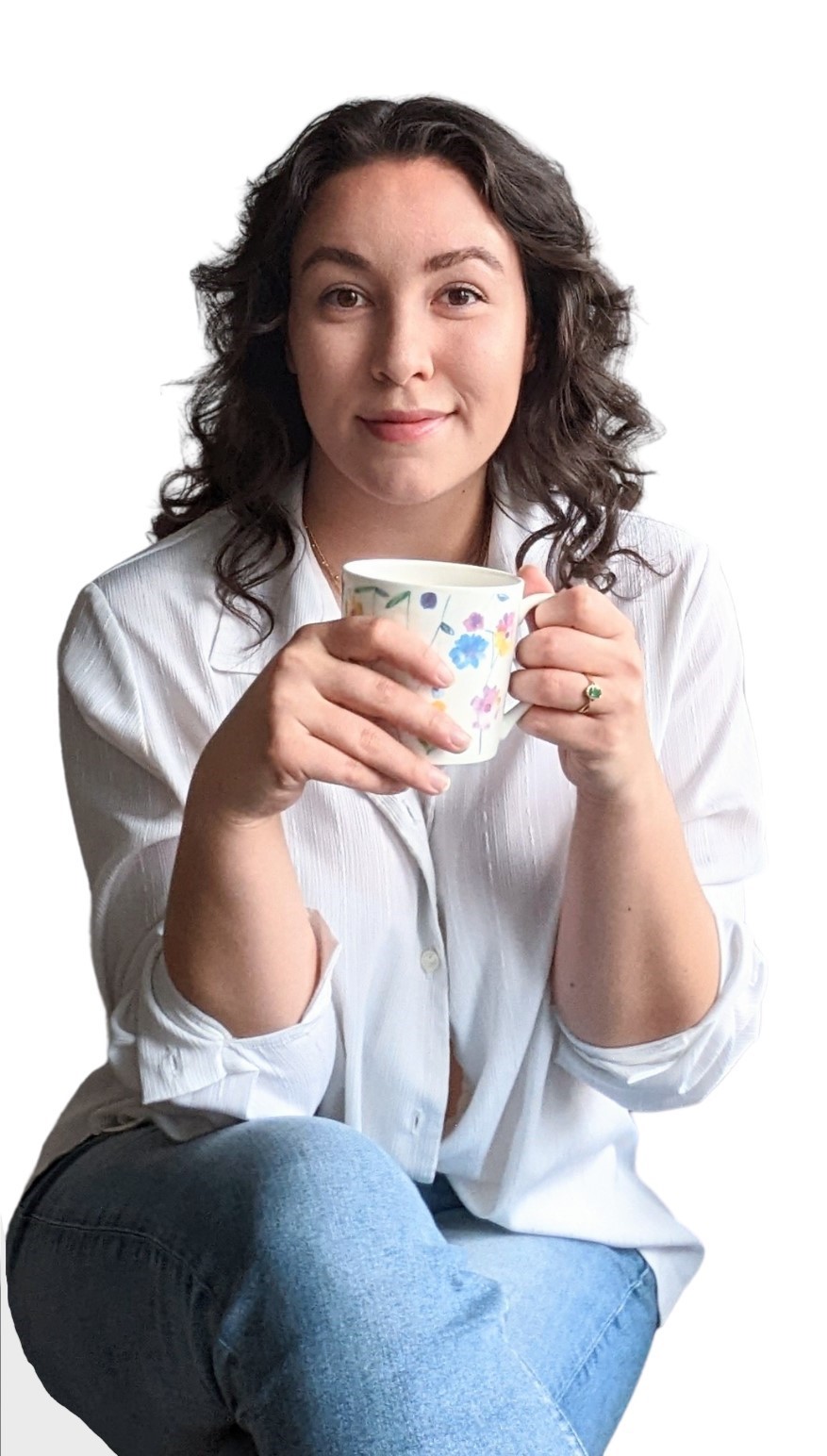 Hello! My name is Isi, short for Isidora (she/her).
I approach all aspects of my work and being through a human-centered approach with compassion, inclusion, and empathy. I believe everyone brings a unique set of skills and gifts to their life. I also believe everyone has the inherent ability to be well and thrive with the right support. I am honoured to share and hold space with clients while guiding them through their journey to where they want to be.
I take a holistic approach to well-being when supporting my clients' mental health. I focus on their whole person - I take into consideration who they are physically, socially, and mentally.
I enjoy supporting young-adults and adults. Those I serve are often dealing with relationship issues, experiencing symptoms of anxiety or depression, encountering work or post-secondary struggles, navigating big emotions, and/or working through a life transition.
---
In therapy, as is true in most circumstances, one size does NOT fit all. You'll find me using a creative eclectic approach that tailors to your unique strengths and needs. I apply a Trauma-Informed lens and strengths-based approach and integrate techniques from Acceptance and Commitment Therapy (ACT), Dialectical Behaviour Therapy, Cognitive Behavioural Therapy (CBT), and Emotional Focused Therapy (EFT).
---
Everyone has the capacity to be a forever-learner, both personally and vocationally.
My corporate workshops and groups are founded on this belief: people's skills and talents improve through reflection, guidance and action. I use common experiences and engaging activities to ground participants and help them connect and learn. I equip participants with skills and offer safe spaces to practice. I also help people interpret struggles and setbacks as natural parts of the work experience. This helps people contextualize their situation and take ownership of their wellbeing at work and home.
---
A bit more about who I am when I'm not working.
Maintaining work-life balance is important for me, even though it can be hard at times. I've learned it pays to find joy in all spaces of life. I love spending time with my friends and family.
I dabble in visual art, and do this as often as I'm able. My water-colour paintings are inspired by nature and animals.
On a Sunday morning you're likely to find me pairing a yoga class and with a good coffee in downtown Kitchener.
My first language is Serbo-Croatian, although I'm more comfortable speaking English in sessions.
---
I look forward to meeting you. I offer initial phone consults to help us know if we're a good fit for counselling. To book your free 20-minutes New Client Consult, email me or book online.
---
The small print for those who would like to know: I am a registered Social Worker with the Ontario College of Social Workers and Social Service Workers, OCSWSSW. I earned my Bachelor of Science in Psychology with a minor in Family and Child Studies, B.Sc. from the University of Guelph and a Master of Social Work, M.S.W., from Wilfrid Laurier University. You can find our more about my professional experience on LinkedIn.
Is there something else you'd like to know about me? Just ask.